Garage maniac Chas Kit has a great music blog that's right up my alley, and if'n you like '66 garage-type sounds like I do, you will dig it the most.
Garage Hangover
features stories and soundfiles of various North American '60s combos, sorted state by state and province by province. As the writer/producer of
Florida Rocks Again!
and the upcoming
Texas Tyme Machine
radio series, I always appreciate a regional approach, and as someone who could never afford to collect that many original 45s, I appreciate the cool label shots.
Thanks to the rock scholarship and intrepid sleuthing of Chas and his fellow contributors, many of the original band members have supplied priceless photos and incredible oral history.
There are so many great bands represented on the site, but just for a taste, here's an excerpt from the post on local garage legends the Wig: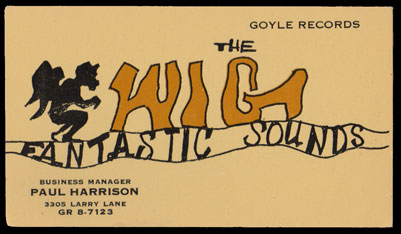 Here are a few tracks by the famous Austin, Texas band. The 45 of "Drive It Home" is phenomenal, but the live version makes the studio cut seem tame in comparison! The Wig were Rusty Weir, Benny Rowe, John Richardson, Jess Yaryan and Billy Wilmont.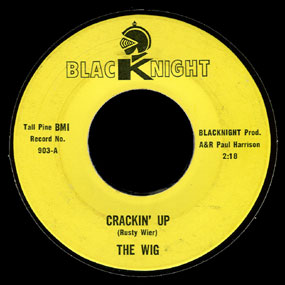 The Wig - Drive It Home (live at the Jade Room)
For more, visit Garage Hangover at http://garagehangover.com