Airdates:
Wednesday June 11th from 6 to 8 p.m. ET
Saturday June 14th from 8 to 10 p.m. ET
A rockin' installment of the long-running radio series featuring a two-hour chunk of Florida-related racket, all songs that had not previously appeared on the show since we went back on the air last summer.
Playlist:

MUDCRUTCH: Don't Do Me Like That
SAM & DAVE: Rich Kind of Poverty
JAMES & BOBBY PURIFY: I Can Remember
LINDA LYNDELL: What a Man
THE BARONS: Lovin' Man
THE ROYAL GUARDSMEN: Jolly Green Giant/Peanut Butter

THE SANDPIPERS: Love Is a Beautiful Thing
THE BELLES: Melvin
A CERTAIN AMOUNT: Is This the Dream
THE BELOVED: I'll Be Back Again
GEEKUS: A Hard Day's Night

STEVE ALAIMO: I Don't Know
THE 13th HOUR GLASS: Baby Let's Wait
THE RAZOR'S EDGE: Get Yourself Together
THE BIRDWATCHERS: Just Be Yourself
THE MAGI: You Don't Know Me

HOUR GLASS: Heart Beat
THE 31st OF FEBRUARY: The Greener Isle
ALLMAN BROTHERS BAND: Ain't Wastin' Time No More/Jessica

LYNYRD SKYNYRD: Need All My Friends (1970 version)
MUDCRUTCH: Shady Grove
FLYING BURRITO BROTHERS: Wild Horses

THE TROPICS: Hey Little Girl/For a Long Time (1999 version)
BLUES IMAGE: Gas Lamps and Clay
MERCY: Love (Can Make You Happy)
THE IMPACS: Forever and a Day
Series Hosted by
Mal Thursday
Written & Produced by JM Dobies

Co-Produced by Jeff Lemlich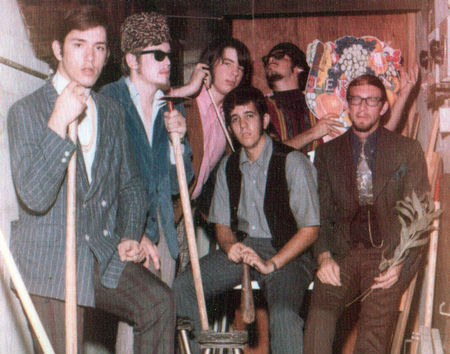 BLUES IMAGE, 1967